With support from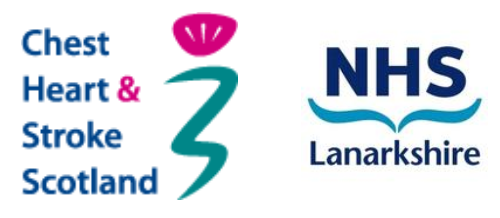 Developed by NHS stroke specialists to help frontline staff develop a better understanding of how stroke patients are managed at the four key stages of the stroke journey: Emergency, Acute, Rehabilitation and Community.
The game is suitable for any clinical or support staff working with stroke patients in acute, social or community care settings.

Face-to-face and online versions available
Board game for face-to-face learning.
Traditional tabletop game for groups working face-to-face. Encourages collaborative team discussions.
Generates fun and enthusiasm with a serious purpose and clear outcomes.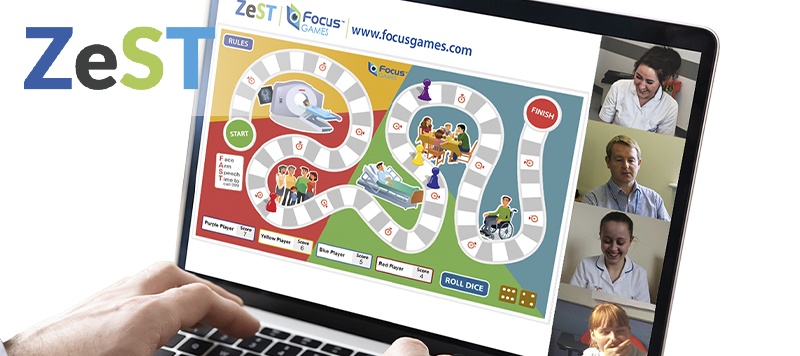 Online for socially distanced learning.
Digital board game replicates the intensity of face-to-face on Zoom, Skype & Teams.
Can be used for remote learning or socially distanced face-to-face sessions. Just share your screen with the group, wherever they are.
Players will learn about:
Emergency stroke treatment
Acute care
Rehabilitation
Community care
Prevention of future stroke
The multidisciplinary team approach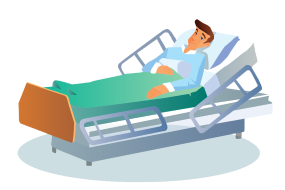 Description
The Stroke Game builds and tests knowledge of patient care at each stage of the stroke journey. It helps players learn about how patients are cared for at the stages of the journey which they themselves are not directly involved in, to understand the whole journey. The Stroke Game is particularly useful when played with a multidisciplinary team who can share their experiences and knowledge from a different point of view.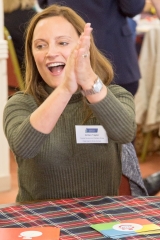 How's it's played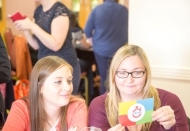 The game is competitive and designed to accommodate between 4 to 12 players divided into two teams and last between 45 to 60 minutes. Players compete to answer a range of questions about the stroke pathway. Questions encourage discussion and debate between players, letting them share knowledge, skills and best practice. These discussions help players to learn from each other and develop a deeper understanding of patient care at each stage of the stroke journey.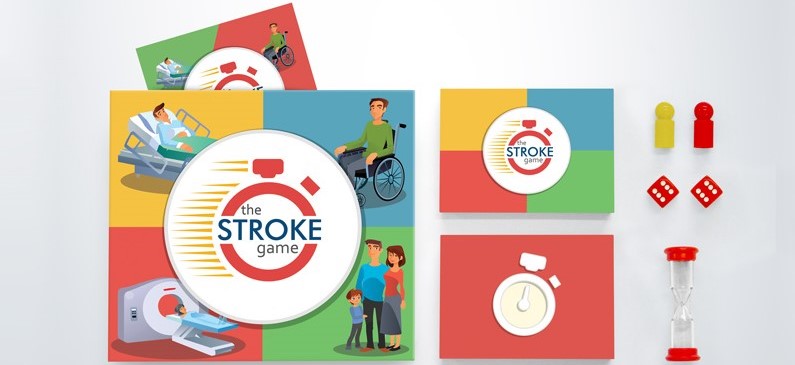 The game is very flexible and meets the needs of a modern organisation. It is in effect a 'pop-up workshop' that can be used anywhere at any time. The game can be used as an informal activity in the workplace, or as part of more structured training and workshops.
Each game contains a pack of question cards designed to stimulate discussions that raise awareness and improve care delivery skills around stroke. The chance and question cards vary in complexity which allows you to design each game to match the competency levels and needs of the players.
Ready to buy the Stroke Game?
Or perhaps you'd like to get in touch?